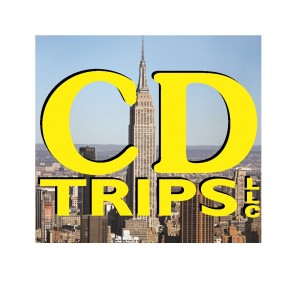 CD Trips, LLC is the Hudson Valley's newest tour company.
Who is CD Trips?

Gary Siegel, former Liberty Schools Director of Music, and Judy Haas Siegel who grew up in a Catskill Hotel, started CD Trips when Gary retired from the Liberty Central School District.  Together they strive to make the guest experience organized, hassle free and fun.  They were both raised to give back to the community and have brought that element to the business on every trip.
Mission
Our mission is to be your Common Denominator for organized, hassle free and fun trips that give back to the community. In that spirit, we have been in business for over 3 years. During that time we have done over 150 trips helping to raise over $80,000 for local organizations.
PICKUP LOCATIONS
CD Trips, LLC offers pick up locations in Sullivan and Orange Counties, along the Route 17/I-86 corridor including Liberty, Monticello, Rock Hill, Wurtsboro Park & Ride, Circleville, Chester, Goshen & Monroe.
For updated information and to make reservations for any of our upcoming trips, visit our homepage or contact us at: 845-798-2188 or cd@cdtrips.com
CD Trips, LLC provides an easy and convenient way to travel. Let us take you where you want to go!