Anastasia The Musical
Saturday Matinee
September 9, 2017 *** 2:00 PM Show

Orchestra $220 pp
Mid Mezzanine $180 pp
Rear  Mezzanine $160 pp
A portion of the proceeds from each ticket will benefit the Liberty Fire Department Ladies' Auxiliary

Package includes
Round Trip Rolling V Motorcoach Transportation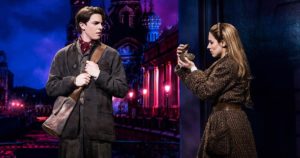 Ticket to Anastasia The Musical
CD Trips snack pack
Bagel from Monticello Bagel Bakery
Onboard Guide
Feature Movie
Bus Driver Gratuity
Optional Last Licks Boxed Lunch (Add $12)
Fun! Fun! Fun!

Itinerary*
8:30   AM  Depart Liberty – Darbee Lane Lot  
8:50   AM  Pickup in Monticello – Thompson Square Mall (behind Auto Zone) 
9:00   AM  Pickup in Rock Hill – Farmer's Market Lot (Exit 109)
9:15   AM  Pickup at Wurtsboro Park & Ride (Exit 113)
9:30   AM  Pickup at Circleville Park & Ride (Exit 119)
9:45   AM  Pickup at Monroe Park & Ride (Exit 129)
11:15 AM  Arrive in Manhattan – Lunch on your own
1:45   PM  Arrive at Broadhurst Theatre (235 West 44th Street – Between 7th & 8th Avenue)
2:00   PM  Matinee of Anastasia The Musical
5:00   PM  Load Bus (Location TBD)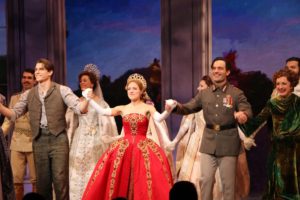 LOOK FOR THE ROLLING V MOTORCOACH!
5:15   PM Depart NYC
7:00   PM Drop off in Monroe
7:25   PM Drop off at Circleville Park & Ride
7:45   PM Drop off at Wurtsboro Park & Ride
8:00   PM Drop off in Rock Hill
8:10   PM Drop off in Monticello
8:30   PM Return to Liberty 
* Itinerary subject to change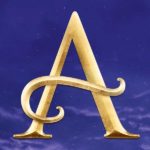 From the Tony Award®-winning creators of the Broadway classic Ragtime, and inspired by the beloved films, ANASTASIA is the new Broadway musical that's "one of the most gorgeous shows in years!" (New York Observer)
This dazzling show transports us from the twilight of the Russian Empire to the euphoria of Paris in the 1920s, as a brave young woman sets out to discover the mystery of her past. Pursued by a ruthless Soviet officer determined to silence her, Anya enlists the aid of a dashing conman and a lovable ex-aristocrat. Together, they embark on an epic adventure to help her find home, love, and family.
ANASTASIA features a book by celebrated playwright Terrence McNally, a lush, new score by Stephen Flaherty (music) and Lynn Ahrens (lyrics), and direction by Tony Award® winner Darko Tresnjak. As The Wall Street Journal raves, "Fantastical, intelligent, well-crafted, exhilarating and full of surprises, it deserves a coronation. ANASTASIA is the real thing."
Don't feel comfortable paying online?
By phone:  845 798-2188 
By email:  cd@cdtrips.com
By snailmail: Make check out to CD Trips, LLC
send to:  3 California Avenue   Liberty, NY  12754
Become a fan of the Liberty Fire Department Ladies' Auxiliary on Facebook!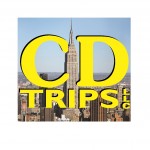 For more information CONTACT US
Return to top of the page
Go to CD Trips, LLC Homepage