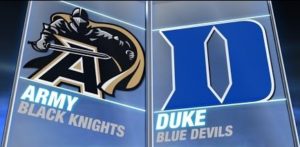 CD Trips is proud to partner with the Ontario Hose Company for this Army vs Duke Football Trip to Michie Field at West Point on Saturday, November 11th. This patriotic day includes a CD Trips Tailgate Party hosted & prepared by Erin and Allan Lipsky at Buffalo Soldiers Field (Menu Below). A portion of the proceeds benefit the Ontario Hose Company.  
THIS TRIP IS
SOLD OUT!
IMPORTANT… All West Point visitors 16 years of age and older must produce valid, government-issued photo ID such as US driver's license or passport. All international visitors, regardless of age, must bring their passports, no photocopies. When booking your trip you will be required to provide your full name, date of birth, gender, type of ID you will be presenting on the trip and country or state of ID issued.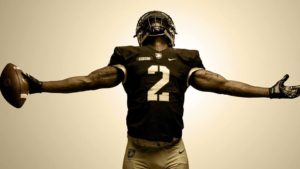 Event Package Includes:
Ticket to Army vs Duke Football Game (Section 19/20)
R/T Transportation on Rolling V Luxury Motor Coach
CD Trips Snack Pack
Lightly Buttered Bagel
CD Trips CD Trips Onboard Escort
CD Trips Tailgate Party at Buffalo Soldiers Field (Menu Below)
Raffles and Giveaways
All Parking Fees and Tolls
Bus Driver Gratuity
Optional Last Lick's Boxed Lunch (Add $12) – Includes sandwich, salad, chips, cookies & water
Fun! Fun! Fun!
BBQ Chicken Wings, Buffalo Chicken Wings, Erin's Famous Chili, Chicken Jumbalaya, Hot Dog station with condiments, Pasta Salad and/or Mac & Cheese, Corn Bread, Water/Soda and MORE!  
*Menu is subject to change
Tailgate is being hosted/prepared by Erin and Allan Lipsky
Itinerary+
7:15  AM – Depart from Liberty – Darbee Lane Municipal Lot
7:35  AM – Pickup at Monticello – Thompson Square Mall
7:45  AM – Pick up at Rock Hill-Exit 109-Farmer's Market Lot
8:00 AM – Pick up at Wurtsboro Park & Ride – Exit 113
8:15 AM – Pick up at Circleville Park & Ride – Exit 119
8:30 AM – Pick up at Monroe Park & Ride – Exit 129
9:00 AM – Arrive at Michie Stadium at West Point
CD Trips Tailgate Party at Buffalo Soldier Field
Pregame Michie Stadium Events – Military Appreciation Day
10:00 AM – Michie Stadium Gates Open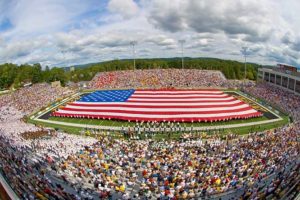 11:35 AM – West Point Band Takes the Field
11:40 AM – Cadet March-On
11:45 AM – National Anthem
11:50 AM – Parachute Demonstration and Delivery of Game Ball
11:55  AM – Army West Point Football Team Takes the Field
12:00 PM – GAME TIME – ARMY VS DUKE
4:00   PM or 30 minutes after end of the game – Depart West Point
4:30   PM – Drop off at Monroe
4:50   PM – Drop off at Circleville
5:05   PM – Drop off at Wurstboro
5:20   PM – Drop off at Rock Hill
5:30   PM – Drop off at Monticello
5:45   PM – Drop Off at Liberty
+ Itinerary is subject to change based on ending time of game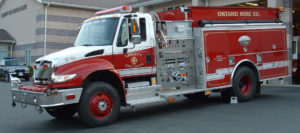 Learn more about the Ontario Hose Company