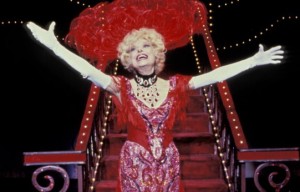 Join CD Trips on a motorcoach trip to NYC's Broadway
to see BETTE MIDLER in the brand new production of
Hello Dolly
Sunday Matinee 2:00 PM Show
THIS TRIP IS SOLD OUT

TWO (2) Seating/Pricing Options
Balcony Row B & C  …..ONLY $194 pp   (SOLD OUT)
Mezzanine Rows A, B, C, & D …….ONLY $294 pp   (SOLD OUT)
Seating assignments done on first come first serve basis so don't delay!
Payment Plans Available
♥ A portion of the proceeds from each ticket will benefit the charity/organization of the purchaser's choice.
When reserving be sure to click on the charity/organization of choice for your donation.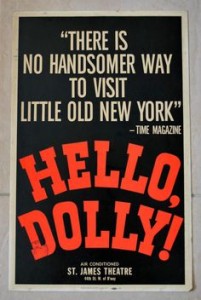 Package includes
Round Trip Rolling V Motorcoach Transportation
Ticket to Sunday Matinee of  Hello Dolly starring Bette Midler
CD Trips snack pack
Bagel from Monticello Bagel Bakery
Onboard Guide *** Feature Movie
Bus Driver Gratuity

Itinerary
8:30 AM    Depart Liberty-Darbee Lane Lot  Get Directions
8:50 AM    Pickup Monticello-Thompson Square Mall behind Auto Zone
9:00 AM  Pickup Rock Hill – Exit 109 Farmer's Mkt Lot
9:15 AM   Pickup Wurtsboro Park & Ride Exit 113
9:30 AM  Pickup Circleville Park & Ride Exit 119
9:45 AM   Pickup Monroe Park & Ride Exit 129
11:15 AM    Arrive in Manhattan- Lunch on your own
1:45  PM     Arrive at Schubert Theatre for show
225 West 44th Street between 7th & 8th Avenue
2:00 PM    Matinee Production of HELLO DOLLY starring Bette Midler
5:00 PM    Board Bus – Location TBD
5:15 PM    Depart NYC
7:00 PM    Dropoff at Monroe Park & Ride
7:25 PM    Dropoff at Circleville Park & Ride
7:45 PM    Dropoff at Wurtsboro Park & Ride
8:00 PM    Dropoff at Rock Hill
8:10 PM    Dropoff at Monticello
8:30 PM  Return to Liberty
* Itinerary subject to change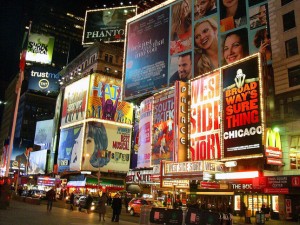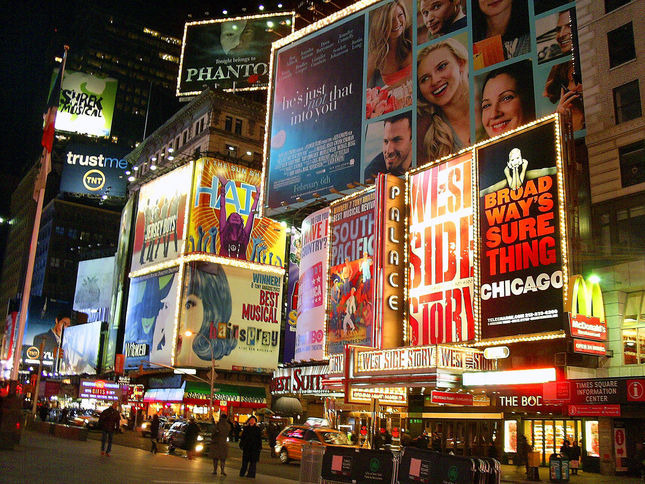 A matchmaker named Dolly Levi takes a trip to Yonkers, New York to see the "well-known unmarried half-a-millionaire," Horace Vandergelder. While there, she convinces him, his two stock clerks and his niece and her beau to go to New York City. In New York, she fixes Vandergelder's clerks up with the woman Vandergelder had been courting, and her shop assistant (Dolly has designs of her own on Mr. Vandergelder, you see).  – Written by Randy Goldberg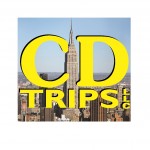 For more information CONTACT US
Return to top of the page
Go to CD Trips, LLC Homepage