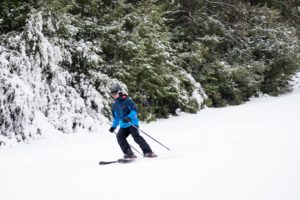 Join CD Trips on Saturday, March 3rd for a day of fun at Montage Mountain Ski Resort in Scranton, PA. Your package will include options of skiing, snowboarding, tubing, and renting equipment as we will be at the mountain fora full day of fun. Montage features 26 trails ranging from beginner to expert, 1000 vertical feet, valley views, and full mountain skiing and is home to great beginner terrain, awesome steeps and trail diversity in the Mid-Atlantic. With an equal offering of beginner, intermediate, and expert slopes you'll be sure to find the "it" you're looking for. A portion of the proceeds from this trip will benefit the Liberty Fire Department Ontario Hose Company #3. Come and enjoy a day of winter fun on the slopes and support our local volunteer first responders and firefighters.
Earlybird Prices: 
Package #1-A – Adult Basic Ski/Snowboard Lift Ticket – $100 pp
Package #1-Y – Youth Basic Ski/Snowboard Lift Ticket – $95 pp (19 & younger)
Package #2-T3 – Tubing Ticket ONLY for 3 hours – $83 pp
Package #2-T6 – Tubing Ticket ONLY for 6 hours – $103 pp
Package #3-AS&T – Adult Ski/Snowboard Lift Ticket Plus 3 Hour Tubing Ticket – $110 pp
Package #3-Y – Youth Ski/Snowboard Lift Ticket Plus 3 Hour Tubing Ticket – $105 pp (19 & younger)
Package #4AS&R – Adult Ski/Snowboard Ticket and Rental – $125 pp
Package #4YS&R – Youth Ski/Snowboard Ticket and Rental – $120 pp (19 & younger)
Add $10 per person after 1/29/18
$50 pp deposit paid before 11:59:59 PM on 1/29/2018 reserves your package with balance of payment in full due on 2/15/2018. Your balance due will be automatically charged to your credit card on file on 2/15/2018 unless you contact CD Trips to make alternate arrangements.

Package Includes: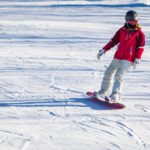 Choice of package that includes ski/snowboard lift ticket, tubing, rental, ski/snow board lift and rental, or tubing ticket to Montage Mountain
Luxury Motorcoach transportation
CD Trips on board escort
CD Trips Snack pack
Lightly Buttered Bagel
Feature Movie, Bus Driver Gratuity
Raffles and Giveaways and Lots of Fun!
Optional CD Trips Bagged Lunch (Add $13 plus tax)
Itinerary* +
6:30   AM Depart from Liberty – Darbee Lane Municipal Parking Lot
6:50   AM Pickup in Monticello – Thompson Square Mall behind the Auto Zone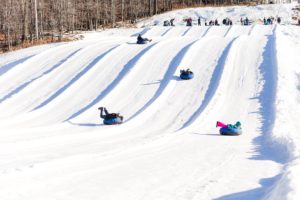 8:45   AM Arrive Montage Mountain – Lunch on your own** 
5:00   PM Return to Lodge – Return rentals and load motorcoach
5:30   PM Depart Montage Mountain
7:10   PM Dropoff in Monticello
7:30   PM Return to Liberty
*Itinerary Subject to Change
+Additional pickup/dropoff locations may be arranged by request
**Lunch Options (not included in package)
CD Trips Bagged Lunch – Sandwich choice of Grilled Chicken, Sliced Turkey, Roast Beef, Italian or Veggie with salad, chips, cookies and water ($13 plus tax)
Montage Mountain Resorts Food Court – Montage Mountain has plenty of food court options for all those taste buds right inside the lodge.  Enjoy a grilled burger with all the fixin's from Johnny Rockets, a slice of oven-fresh pizza, a cone of your favorite ice cream, or warm up with a cup o' joe. There is a spacious amount of seating inside the lodge which serves as a great place to rejuvenate for a few minutes or get prepared for a day on the slopes.  Rental lockers are also conveniently located within a few steps of the food court.
SLOCUM HOLLOW BAR & RESTAURANT – With twenty-two draft options and American Bistro cuisine selections, you'll be sure to find warmth inside the heart of Montage Mountain Resorts.  Their executive chef has mastered and refined exclusive menu items that will have you ready to hit the slopes.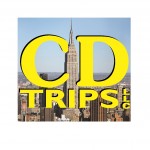 For more information

 CONTACT US