Join CD Trips on this benefit trip to New York City to see the world reknowned Radio City Christmas Spectacular featuring the Rockettes. Visit and shop at the Bryant Park Winter Village, view the famous Christmas Tree at Rockefeller Center and have lunch on your own at the venue of your choice in Manhattan. Visit Time Square or just go people watching. A portion of the proceeds from this trip benefit the Rural Sullivan Housing Corporation.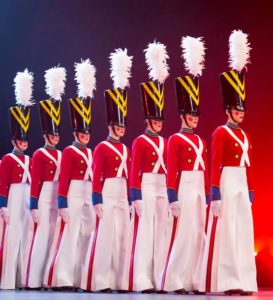 SOLD OUT!
Package Includes:
Luxury Motor Coach transportation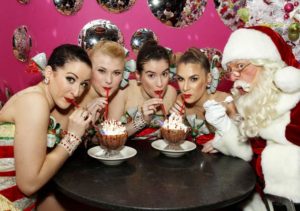 Tickets to December 3, 2017 Radio City Christmas Spectacular
Complimentary bagel
CD Trips snack pack
Raffles and Giveaways
Feature Onboard Movie
Bus driver gratuity, and Lots of Fun!
Optional: $12 for boxed lunch – Includes Sandwich, Chips, Salad, Water, Cookies 
Itinerary*   
Please be at your departure/pickup locations at least 15 minutes before your pickup times.
10:00 AM

Departure from Liberty (Darbee Lane Parking Lot)
10:20 AM

Pickup in Monticello (Thompson Square Mall/Shoprite Plaza)


10:30 AM

Pickup in Rock Hill  Exit 109 (Farmer's Market Parking Lot)
10:45 AM

Pickup in Wurtsboro Park & Ride at Exit 113
11:00 AM

Pickup Circleville Park & Ride at Exit 119  Baker Road
11:20 AM

Pickup Monroe Park & Ride at Exit 129  Lot A  Orange & Rockland Road
12:45 PM

Arrive in Manhattan – Shop, Sightsee and Lunch (on your own). Dropoff will be at Bryant Park Winter Village – 6th Ave (Avenue of the Americas) between 40th & 42nd St.
Please let us know if you plan to walk on your own to Radio City Music Hall before departing.
3:00   PM OPTIONAL – Load bus at the Brooklyn Diner – 155 W 43rd Street between 6th and 7th Avenue to take group to Radio City Music Hall – LOOK FOR THE ROLLING V MOTORCOACH!
5:00   PM

Radio City Christmas Spectacular
6:45   PM

or immediately after show:  Meet in front of the fountain at 1251 Avenue of  the Americas (6th Avenue) across the street from the 6th Avenue (Avenue of the Americas) entrance of Radio City Music Hall on the southwest corner of 6th Avenue and 50th Street. We will direct you to the motorcoach from that location. Alternate meeting location will be announced on the bus if necessary.
8:25   PM

Drop off in Monroe
8:45   PM

Drop off at Circleville
9:00   PM

Drop off at Wurtsboro
9:15   PM

Drop off at Rock Hill


9:25   PM

Drop off at Monticello
9:45   PM

Drop off at Liberty

*Itinerary is subject to change. Times are estimated and dependent on traffic volume entering and exiting NYC


About the Radio City Christmas Spectaular: The Radio City Rockettes® bring all of the joy of the holiday season to you and yours at the Christmas Spectacular Starring the Radio City Rockettes™ presented by Chase. Share unforgettable moments together as you experience the magic of Christmas in New York! Radio City Music Hall® is transformed into an extraordinary holiday wonderland with Santa spreading cheer to all.
About the Rural Sullivan Housing Corporation: Sullivan Housing Corporation was established to preserve and improve housing opportunities for low- to moderate-income residents of Sullivan County. The company's activities include: development of new housing, rehabilitation of existing housing, property management, and assistance to households applying for available loans and grant funds. Rural Sullivan also runs a comprehensive housing counseling program which assists persons through home ownership counseling, loan default remediation, and tenant/landlord issues.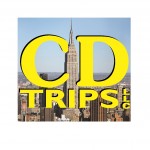 For more information

 CONTACT US