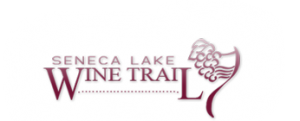 Join CD Trips on this fun Seneca Lake Fall Overnight Wine Trip on November 11 & 12 sponsored by Jeff Bank. Your tour package includes R/T motor coach, tasting at 7 Seneca Lake trail wineries, overnight accommodations at the Ramada Plaza Lakefront Geneva, complimentary tasting glass, lunch at Seneca Harbor Station, Breakfast in Belhurst Castle and much more. Surrounding the

sapphire waters of Seneca Lake, you will experience a destination rich in history, beauty, and the production of world-class wines. Located in the heart of New York's Finger Lakes Region, the climate supports not only the growth of hardy native grapes and premium hybrids, but also more delicate varieties such as Riesling, Chardonnay, Cabernet Franc and Pinot Noir. Along the Seneca Lake Wine Trail you will truly find a wine to suit every taste. 
$381 Single  *** $296 Double *** $281 triple *** $271 Quad
Saturday, November 11
7:30   AM Depart Liberty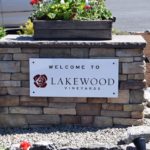 8:00   AM Depart Roscoe 
10:50 AM Arrive Hazlitt 1852 Vineyards
11:45 AM Depart for Seneca Harbor Station 
12:00 PM Lunch Seneca Harbor Station 
1:00   PM Depart for Lakewood  Winery 
1:10   PM Arrive at Lakewood  Winery 
2:30   PM Arrive at White Springs Winery – Wine Tasting and Live Music live music until the winery closes at 5:00 PM
5:00  PM Depart for hotel
5:30  PM Check in to the Ramada Plaza Lakefront Geneva
Sunday, November 12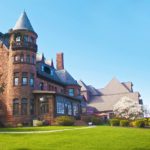 9:00   AM Breakfast in Belhurst Castle 
10:00 AM Tasting at Belhurst Castle 
11:30 AM Tasting Fox Run Vineyards 
12:30 PM Lunch on your own
1:30   PM Depart for Glenora Winery
2:15   PM Depart for Rock Stream Vineyard
3:15   PM Depart for Home 
6:15   PM Arrive Roscoe
6:45   PM Arrive Liberty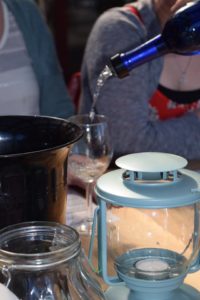 Learn more about all of our stops below… 
Seneca Harbor Station –  Seneca Harbor Station is a restored train station, originally built in 1876 and renovated with a custom made mahogany bar, sixteen foot ceilings and a spiral staircase to give our guests a sense of grandeur that is reminiscent of the station's heyday. The elevated dining room, with its high fanned ceilings and large attached deck, both with spectacular views of Seneca Lake and the experienced staff help in ensuring that, at Seneca Harbor Station, your meal will be executed with the style and charm.  Located on the southern tip of Seneca Lake, Seneca Harbor offers breathtaking views of the water and majestic landscapes surrounding it. Whether enjoying the relaxing breeze on the covered deck, admiring the ambience of the dining room, or casually sipping a cocktail on the beach patio, you are sure to have a memorable dining experience. The dining room is part of the original train station constructed in 1876.  The sixteen foot fanned ceilings, a handsome custom made mahogany bar, and original hardwood floors give Seneca Harbor a unique flavor. Expansive windowed walls allow everyone to enjoy the natural beauty of Seneca Lake in air conditioned comfort.
Haziltt 1852 Vineyards – Back in 1852, David Hazlitt bought 153 acres of fruit trees and vineyards here in Hector, NY. Over the next six generations, various Hazlitts farmed the land, raised families and made wine. OK, they don't know for sure that they all made wine, but given the great grapes that grow here and the current generation's track record for producing amazing wine, they've got a feeling they did. They do know for sure that in 1985, Jerry and Elaine Hazlitt founded Hazlitt 1852 Vineyards. Today, their family keeps the tradition going. Their grapes make award-winning wines. Their wines make them new friends. And they love making both.
Lakewood Vineyards – Vineyard Manager Dave Stamp is the third son of Monty and Beverly. Dave began working at Lakewood shortly after he began to walk, and he quickly realized he had the aptitude and desire for a life as a farmer. After obtaining his Associates Degree from SUNY Morrisville, Dave returned to work with Monty, and gradually expanded the acreage and selection as the winery's need for grapes swelled. Today, Lakewood includes around 80 acres of grapes from 14 varieties including: Riesling, Gewurztraminer, Cabernet Franc and Pinot Noir. The high quality fruit from Lakewood has produced numerous award-winning wines.
White Springs Winery – White Springs Winery is located just south of the City of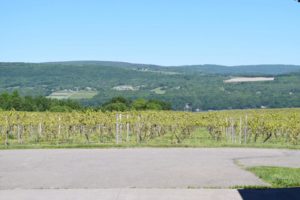 Geneva on Route 14. The spacious 5300 square foot facility features a panoramic view of Seneca Lake as well as an expansive tasting bar and gift shop. A visit to White Springs Winery offers a variety of wine … "a wine for every taste" is their motto.  They have red, white and blush wines ..  dry, sweet and everything in between. Their varietals include Riesling in various sweetness levels, Gewurztraminer, and Chardonnay.  Native American grapes of Concord, Catawba, and Niagara are found in their Spring House Red, White & Blush. They also craft wines using grape varieties developed at the NYS Experiment Station, in Geneva. For something fun, try Sangria Blanco.
Ramada Plaza Geneva Lake – Located in the heart of the beautiful Finger Lakes Region, they invite you to stay at their 100% non-smoking Ramada Plaza Geneva Lakefront Resort near Cayuga Lake, Seneca Lake, and Keuka Lake Wine Trails. Whether traveling on business or leisure, their Geneva location is a short drive from the area's most popular attractions and corporations, with shopping and sightseeing within walking distance.
Belhurst Castle – Overlooking Seneca Lake, historic Belhurst is a beautiful attraction in the Finger Lakes Wine Country. Their winemakers create award-winning wines as unique as the Castle itself. Enjoy our wines from the Belhurst, one of the finest New York Wineries! 
Fox Run Vineyards – For more than a century Fox Run was a dairy farm. The first grapes were planted in 1984, and in 1990 the Civil War-era dairy barn was converted to a winemaking facility by Larry and Adele Wildrick, the founders of Fox Run Vineyards. In 1994 Scott Osborn and his first partner Andy Hale purchased the winery from the Wildricks. With fifty acres of east facing vineyards on glacial soils, the winery produces a remarkable range of limited-production, estate wines. Producing 15,000 cases annually, Fox Run Vineyards plantings include: Riesling,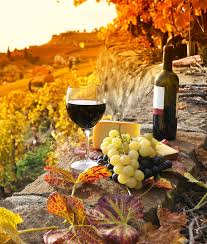 Chardonnay, Lemberger, Cabernet Franc, Cabernet Sauvignon, Merlot, and Pinot Noir.
Glenora Wine Cellars – When the Farm Winery Act of 1976 was passed, Gene Pierce along with Eastman Beers, Edward Dalrymple, and Howard Kimball seized the opportunity to open the first winery on Seneca Lake. Glenora Wine Cellars received instant acclaim in wine circles when its initial vintage won several medals at the New York State Fair wine competition. These visionaries watched their farm winery grow to a commercial producer and win recognition in Wine Spectator magazine as one of the world's top wineries. Today, Glenora Wine Cellars is owned by Gene Pierce and Scott Welliver, who struck a friendship at a sail boat race in the early '70's. Gene's and Scott's varied business experiences and shared values have been a great asset. These entrepreneurs have overseen the creation of the 30 room Inn and Veraisons Restaurant, which offers guests from around the world the finest accommodations and cuisine in the Finger Lakes.
Rock Stream Vineyards – Rock Stream Vineyards is an estate winery owned and operated by Dr. Mark Karasz. Mark is a retired Army Lieutenant Colonel with a PhD in chemistry. A three year tour in Italy inspired him to make wine and Grappa. After returning from Italy, he founded Rock Stream Vineyards and began growing his own grapes and making wine, brandy, Grappa and ports.
If you have any questions or need more information, please contact us.