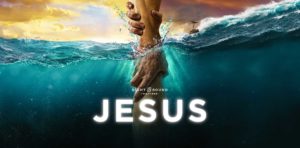 Join CD Trips on Saturday, April 14, 2018 a journey to Lancaster, PA where you will experience the dramatic production of JESUS at the Sight & Sound Theatre, the largest faith-based live theatre in the country. CD Trips is your Common Denominator for organized, hassle free and fun trips that give back to the community and in that spirit, this trip benefits the Livingston Manor Presbyterian Church.  
Reserve Early and Save!
Earlybird Price Only $175 per person
Package Includes:
R/T Motor coach Transportation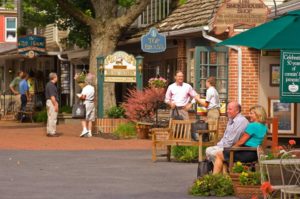 Onboard CD Trips escort
Visit to Kitchen Kettle Village
Ticket to Sight & Sound performance of Jesus
Complimentary Buttered Bagel
CD Trips Giveaways
CD Trips Snack Pack
Bus Driver Gratuity
Lots of Fun!
Itinerary*
Please be at your pick up location at least 15 minutes before pickup time
7:00   AM Depart Livingston Manor
7:15   AM Pickup in Liberty
7:35   AM Pickup in Monticello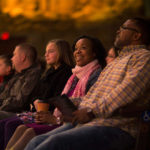 11:30 AM Arrive at Kitchen Kettle Village. Lunch on your own
2:00   PM Depart for Sight & Sound Theatre
3:00   PM Performance of Sight & Sound's Production of JESUS
5:45   PM Depart for Home
7:00   PM Brief dinner stop
9:25   PM Dropoff in Monticello
9:45   PM Dropoff in Liberty
10:00 PM Return to Livingston Manor
*Itinerary is subject to change based on traffic volume
ABOUT KITCHEN KETTLE VILLAGE
Upon arrival, enjoy lunch and shopping at Kitchen Kettle Village, a unique shopping experience. With over 42 shops including the well known jam and relish shop, a leather shop, a bake shop, the Pretzel Haus, locally made furniture, Christmas and music boxes, hand made quilts, crafts, and furniture as well as 2 restaurants; The Kettle Café which is a sandwich restaurant, and Kling House Restaurant, a more extensive sit-down restaurant.  
ABOUT SIGHT & SOUND  
Sight & Sound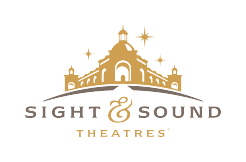 is the largest faith based live theatre in the country and provides an exciting experience filled with action, adventure and edge of your seat storytelling. The professional actors will be attired in elaborate costumes, the sets will be meticulously detailed and the special effects bring it all together the audience creating an exciting and memorable evening.

Jesus – Live on Stage is the action-packed musical stage adventure that takes you on a miraculous journey alongside the most famous person to ever walk the earth, and the everyday people whose lives he changed forever.  Jesus' story may be familiar but his actions still surprise us. He befriends outcasts and heals the hurting. He challenges social norms and confronts hypocrisy. He sets sail with fishermen and reasons with religious scholars. The lives he touches are never the same. From the streets of Jerusalem to the raging Sea of Galilee, no place—and no person—is beyond the reach of his love.
ABOUT LANCASTER PA
Lancaster is one of the oldest inland cities in the United States of America. It is 71 miles west of Philadelphia and is snuggled along the north and west by the mighty Susquehanna River.  German immigrants, known as Pennsylvania Dutch (from "Deutsch" meaning German), were the first to settle in the area in 1709. At that time it was known as "Hickory Town". The Honorable James Hamilton laid it out in building lots and out lots, and in May 10, 1729, it became the county seat. John Wright, a prominent citizen, gave it the name "Lancaster" after Lancaster, England where he formerly lived. The city is known as the "Red Rose City" due to its link to Lancaster, England. Lancaster became a borough in 1742, a charted city on March 10, 1818, and surrendered its ancient city charter and became a Third Class City under the laws of the Commonwealth of Pennsylvania on May 27, 1924.  Lancaster was an important munitions center during the Revolutionary war. It was National Capital of the American colonies on September 27, 1777, when the Continental Congress was fleeing British forces (who had captured Philadelphia). From 1799 to 1812, Lancaster was the capital of Pennsylvania.
ABOUT CD TRIPS, LLC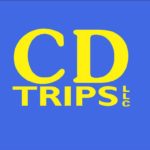 CD Trips, LLC  is Sullivan and Orange County's best year round travel/tour company.  We are your Common Denominator (CD) for organized, hassle free and fun trips that give back to the community.  Over our 4 years in business we have helped to raise over $100,000 for local organization.  We are proud to partner with local organizations and businesses.  Thanks to all guests for your support!  Please like CD Trips, LLC on Facebook and follow us on Instagram and Twitter.