THIS TRIP IS SOLD OUT!
Two Seating/Pricing Levels
ONLY $139 pp – Promenade Reserved Section 524 – Call 845 798-2188 to Book
ONLY $189 pp – Field Level Baseline Box Section 106 – Call (845) 798-2188 to Book!

♥ A 'Select Your Benefit Organization" Trip
Game Time: 7:10 PM (see itinerary below UPDATED 8/9/17)
PLEASE NOTE UPDATED DEPARTURE TIMES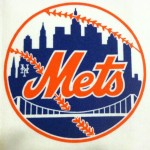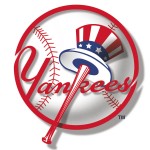 Join CD Trips as the New York Mets host their cross-town rival's New York Yankees at Citi Field.  There's nothing like being at the stadium with the atmosphere that's created when the Yankees and Mets compete.  This Subway Series game is the third of four 2017 Subway Series trips and we will take you there.  ♥ CD Trips is your Common Denominator for organized hassle free & fun trips that give back to the community.  In that spirit, a portion of the proceeds from each ticket will benefit the charity/organization of each guest's choice. When reserving be sure to click on the organization of choice for your donation.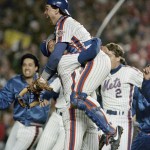 Yankees vs Mets at Citi Field Subway Series Trip includes: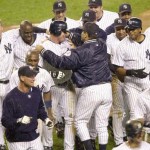 Ticket to Yankees vs Mets Game at Citi Field
R/T Motorcoach Transportation & Parking Fee
CD Trips Onboard Escort
CD Trips Snack Pack
Optional Last Licks Boxed Lunch (add $12)
Includes Sandwich, Chips, Salad, Cookie & Water
Feature Onboard Movie
Bus Driver Gratuity
Itinerary for Wednesday, August 16th Trip+ (Updated 8/9/17)
PLEASE NOTE UPDATED DEPARTURE TIMES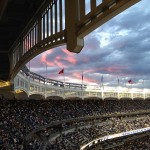 2:30 PM    Liberty – Municipal Parking Lot – Darbee Lane
2:50 PM    Monticello – Exit 105B – Thompson Square Mall Parking Lot
3:00 PM Rock Hill – Exit 109 – Farmer's Market Parking Lot
3:15 PM    Wurtsboro  Park & Ride – Exit 113
3:30 PM    Circleville Park & Ride – Exit 119
3:50 PM    Monroe – Exit 131 Woodbury Centre 9 Centre Drive
5:45 PM    Arrive at Citi Field
7:10 PM    PLAY BALL!  Yankees vs Mets
10:15 PM or 30 minutes after last out is made – Depart Citi Field
+11:30 PM Drop off at Monroe Park & Ride
+11:55 PM Drop off at Circleville Park and Ride
+12:15 AM Drop off at Wurtsboro Park and Ride
+12:30 AM Drop off at Rock Hill Farmer's Market Lot
+12:40 AM Drop off at Monticello
+1:00 AM Return to Liberty
+ Itinerary is subject to change based on  traffic volume and ending time of game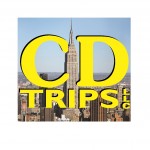 For more information

 CONTACT US