Join CD Trips and the Rock Hill Fire Department Ladies Auxiliary on Sunday, March 4th to see WICKED on Broadway. We are proud to be your Common Denominator for organized, hassle free and fun trips while giving back to the community! In that spirit, this trip is benefiting the Rock Hill Fire Department Ladies Auxiliary.
Orchestra              ONLY $214
Front Mezzanine   ONLY $214
Mid Mezzanine     ONLY $190
Rear Mezzanine    ONLY $180

Package Includes: 
Round Trip Rolling V Motorcoach Transportation
Ticket to Broadway Matinee of WICKED
CD Trips snack pack
Fresh buttered Bagel from Monticello Bagel Bakery
Onboard Guide
Raffles & Giveaways
Feature Movie
All Tolls and Parking Fees
Bus Driver Gratuity
FUN! FUN! FUN!
Guests will be dropped off near the Gershwin Theatre located at 251 W.50th Street between 8th Avenue & Broadway. After dropoff guests will be on their own for lunch and shopping.  Explore Time Square, Central Park, or Rockefeller Center as they are all within walking distance of the theatre.  The bus will board Immediately after the show. A CD Trips Escort with the CD Trips Flag will be outside the theater when guests exit the theatre and they will direct all guests to the motorcoach.
Itinerary*
8:30   AM Depart Liberty-Darbee Lane Lot  Get Directions
8:50   AM Pickup Monticello-Thompson Square Mall behind Auto Zone
9:00   AM Pickup Rock Hill – Exit 109 Farmer's Mkt Lot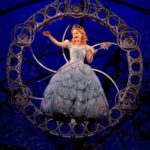 9:15   AM  Pickup Wurtsboro Park & Ride Exit 113
9:45   AM Pickup Monroe Park & Ride Exit 129
11:15 AM Arrive in Manhattan- Lunch on your own
1:45   PM Arrive at the Gerswhin Theatre for show – 251 W.50th Street between 8th Avenue & Broadway
2:00  PM Matinee Production of WICKED
5:00  PM Board Motorcoach – Look for CD Trips Flag to be directed to bus
5:15  PM Depart NYC
6:45  PM Sloatsburg Rest Area Stop (20 minutes)
7:25  PM Dropoff at Monroe Park & Ride
7:45  PM Dropoff at Wurtsboro Park & Ride
8:00  PM Dropoff at Rock Hill
8:10  PM Dropoff at Monticello
8:30  PM Return to Liberty
* Itinerary subject to change
*Times are estimated and dependent on traffic volume entering and exiting NYC
ABOUT WICKED ON BROADWAY: A vivid re-imagining of the classic The Wizard of Oz, Wicked spotlights the untold stories of Oz's most famous (or infamous) characters, namely the Wicked Witch of the West and her unlikely friend, Glinda the Good. The show follows green-skinned star Elphaba from birth to college and through the life-changing events which eventually label her "wicked," introducing spoiled rich girl Glinda, local prince and heartthrob Fiyero and even the Wizard of Oz himself, a troubled man very unlike the one you may remember. As Elphaba, a passionate political activist if there ever was one, fights injustice and seeks to undo the mistakes of the past, dark secrets and personal tragedies shape the history of Oz, paying homage to the classic Wizard of Oz story while simultaneously changing fans' understanding of it forever. A cautionary tale about love, friendship and trust, Wicked effortlessly reveals that there are indeed two sides to every story.
Photos Courtesy of WICKED Facebook Page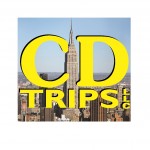 For more information

 CONTACT US