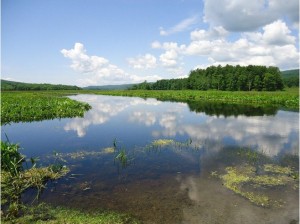 Bashakill Hike & Wine Tasting 
March 29, 2014  - READ MORE
An eco tour hike and wine tasting proudly sponsored by:
CATSKILL MOUNTAINKEEPER & CD TRIPS, LLC
Originating from Orange County with pickups in
Monroe, Goshen, Middletown and Circleville
Hike the beautiful Bashakill with certified tour guide
Enjoy the wines made at the Bashakill Winery
Live entertainment by Denis Newberg.
$89 per person before 11:59:59 PM on 3/11/14
$99 per person after 3/11/14
Want to join in the fun but you want to drive yourself?
$54 per person EARLYBIRD* w/o bus transportation
$64 per person w/o bus transportation after 3/11/14
*Earlybird ends at 11:59:59 PM on 3/11/14
A portion of the proceeds go to the benefit CATSKILL MOUNTAINKEEPER
********************************************************************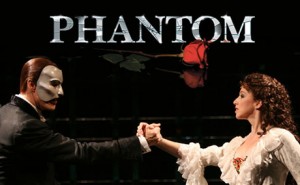 BRUNCH AND BROADWAY    READ MORE
Saturday, May 3rd , 2014
The Phantom of the Opera
Optional lunch at Ellen's Stardust Diner
A benefit trip for two great organizations:
The Sullivan County Dramatic Workshop  &  Nesin Cultural Arts

*************************************************************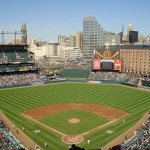 BASEBALL IN BALTIMORE
10th Annual CD Trips Baseball Trip - READ MORE
A benefit trip for the Literacy Volunteers of Sullivan County
Price List and Payment Plans
CD Trip Veteran and  Newbie discounts available
RESERVE NOW!
CLICK HERE for Baseball in Baltimore Poster
Payment 1 per person – DEPOSIT DUE 2/15/2014
************************************************************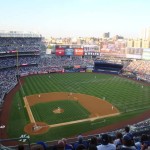 Buy Single Game Tickets for 2014  - READ MORE
The 2014 season is your last chance to see Derek Jeter play.
See the new Japanese phenom Mashiro Tanaka pitch.
See the Yankees play the Red Sox, Mets, Orioles, Mariners, Rays, etc
No Fees/Minimal Shipping Cost (2 to 4 tickets available for each game)
Questions: CONTACT US
Here's the view from seats in Section 418 Row 3
(Click on the photo for actual view)
Click on drop down menu below for Red Sox or Mets Tickets
Want to see a team other than the Red Sox – CLICK HERE
************************************************************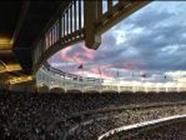 BASEBALL TRIPS 2014
Book your 2014 Yankees or Mets Trip NOW – READ MORE
Help CD Trips customize your group's next baseball trip
Baseball Trip Survey 2014 – Yankees
Baseball Trip Survey 2014 – Mets
How about a fundraiser for your group/organization? 
2014 Baseball Trip Fundraising Opportunity

CLICK HERE for 2014 Baseball Trip Poster
************************************************************
2014 Yankee Baseball Tickets are now available to purchase   READ MORE
*************************************************************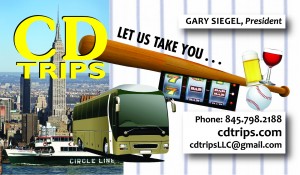 CD Trips LLC 2014 Group Leader Breakfast  READ MORE
Thanks to all who joined us at the Lazy  Pond Bed & Breakfast
on Monday, January 13, 2014.
CONTACT US if you would like more information about our
2014 Day Trip and Overnight Packages

READ PRESS RELEASE!
*************************************************************
Sullivan Regional Masonic ID Program Benefits from July 27th Baseball Trip – There were not many hits in the 1-0 Yankee's loss to the Tampa Bay Rays on July 27th but the biggest hit was made by the Sullivan Regional Masonic ID Program.
**********
Liberty Rotary Scholarship Fund Walks Off With Donation from Baseball Trip – The Yankees were not the only ones that came away with a walk off win on June 25th. It was the the Liberty Rotary Club Scholarship Fund that was the real winner as they walked off with a donation from the proceeds.
**********
Inaugural Barry Foster Memorial Yankee Baseball Trip raises $1100 for new fund!
The Rolling V Bus was filled to the brim with patrons young and old on June 1st for the Inaugural Barry Foster Memorial Yankee Baseball Trip. They were all there to honor the memory of Barry Foster who recently lost his battle with cancer. The group arrived at the stadium early and enjoyed a full-fledged tailgate experience including the famous Yankee Baseball Trips hot dogs and burgers. CD Trips provided everyone on the trip with a goody bag including a box of the traditional Cracker Jack, a bag of peanuts and a water. In addition the Monticello Bagel Bakery donated a fresh and delicious bagel from the Bagel Capitol of the World for all in attendance. Upon arrival some chose to go to River Avenue and check out the souvenir shops while others went into the stadium and watched batting practice, visited Monument Park or the Yankee Museum. Even though the Yanks lost to the Red Sox, the day was a success as the Yankees honored the group with its scoreboard welcome in the middle of the 3rd inning.

To donate to the Barry Foster Memorial Fund go to the Barry Foster Memorial Fund Page or send donation to
CD Trips, LLC
c/o Barry Foster Memorial Fund
3 California Avenue Liberty, NY 12754
**********
First 2013 Yankee Baseball Trip A Big Success!
A good time was had by all at our first Yankee Baseball Trip of 2013. The Yanks won the game 3-2 to complete a four game sweep of the Toronto Blue
Jays. Many participants took advantage of the sites at Yankee Stadium visiting Monument Park and the Yankee Museum. Although no one was able to catch a ball
during batting practice, four lucky youngsters got to run around the bases after the game. A portion of the proceeds went to benefit the Liberty Interfaith Food
Pantry.