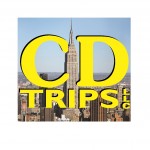 CD Trips
Your Common Denominator
for organized, hassle free &
FUN trips
while giving back to the community!
UPCOMING EVENTS – Make your reservations NOW!

SCROLL DOWN FOR MORE DETAILS ON ALL THE FUN PLACES YOU CAN GO WITH CD TRIPS
BOOK NOW AND SAVE $$$
EARLYBIRD DEADLINES END AT 11:59:59 ON 3/1
IT'S EASY, CONVENIENT AND FUN!

♥ CLICK HERE to find out what the heart means?
SCROLL DOWN TO VIEW ALL OF OUR UPCOMING TRIPS!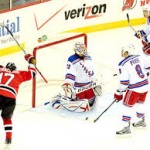 ♥ HOCKEY TRIP – RANGERS VS DEVILS @ PRUDENTIAL CENTER
February 23 – Tickets on sale now!
Select your benefit organization
(over 30 to choose from)
ONLY $165 per person
LEARN MORE
****************************************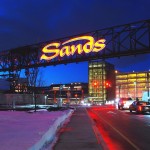 Casino Royale Trip to Sands Resorts and Casino
April 2 – Tickets on sale now!
Benefits Spring Valley Rotary School To End Poverty (STEP)
$40 pp Rotarian   $45 pp Non-Members
Earlybird price ends at 11:59:59 PM on 3/1
Add $5 after 3/1
LEARN MORE
****************************************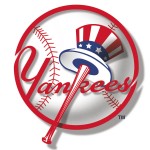 ♥ OPENING DAY AT YANKEE STADIUM
April 4 – Tickets go on sale soon!
Select your benefit organization (over 30 to choose from)
$119 per person
LEARN MORE
****************************************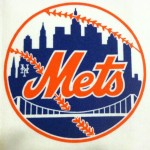 ♥ OPENING DAY AT CITI FIELD
April 8 – Tickets on sale now!
Select your benefit organization (over 30 to choose from)
$135 per person
LEARN MORE
****************************************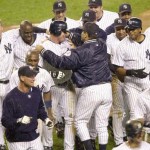 YANKEE BASEBALL TRIP – Yankees vs Seattle Mariners
April 15 – Tickets on sale now!
Benefits LMCS Class of 2018
$79 pp Grandstand Infield   $116 pp Field Reserve (Section 129)
Earlybird price ends at 11:59:59 PM on 3/18
$50 pp deposit before 3/18 locks in earlybird.  Add $10 after 3/18
LEARN MORE
****************************************
WASHINGTON D.C. EXCURSION – 3 DAYS/2 NIGHTS
April 15-17 – Only 5 seats left
Includes Telecast Seats for National Cherry Blossom Parade,
Twilight Memorial & Museum tour and more!
Select your benefit organization
LEARN MORE
****************************************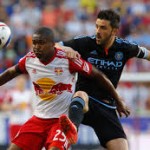 MLS SOCCER TRIP TO YANKEE STADIUM
May 21  NJ Red Bulls vs NYCFC – Tickets on sale now
Benefits Sullivan/Orange AYSO Soccer Programs
$75 pp Adults $65 pp Youth under 18 yr old
Doorbuster price ends at 11:59:59 PM on 3/1
$50 pp deposit locks in doorbuster.  Add $10 after 3/1
LEARN MORE
****************************************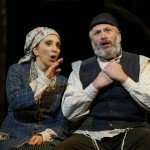 ♥ FIDDLER ON THE ROOF BROADWAY MATINEE
June 5 – Tickets on sale now!
5 seating/price levels starting at $109 pp
Select your benefit organization (over 30 to choose from)
$50 pp deposit locks in earlybird price. Add $10 after 3/1
LEARN MORE
****************************************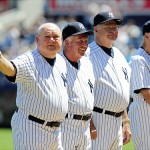 4TH ANNUAL BARRY FOSTER OLD TIMER'S DAY YANKEE BASEBALL TRIP
June 12 – Yankees vs Tigers  Tickets on sale now! 
Benefits the Barry Foster Memorial Fund.
Includes Old Timer's Day Ceremony & Game
$99 Doorbuster  price ends at 11:59:59 PM on 3/1
$50 pp deposit before 3/1 locks in doorbuster price.  Add $10 after 3/1
 LEARN MORE
****************************************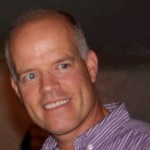 2nd ANNUAL ROBERT VAN ETTEN JR YANKEE BASEBALL TRIP
July 16 – YANKEES VS RED SOX  
Benefits the Robert Van Etten Jr. Scholarship Fund
$99 pp Adults   $89 pp Youth under 18
These doorbuster  price ends at 11:59:59 PM on 3/1
$50 pp deposit before 3/1 locks in doorbuster price.  Add $10 after 3/1
TICKETS GO ON SALE SOON – Check back for updated info
****************************************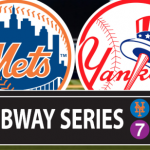 NYC SUBWAY SERIES EXCURSION – 2 DAYS/1 NIGHT
August 2-3 – TICKETS ON SALE NOW
Accommodations Laguardia Plaza Hotel.  Two Yanks vs Mets Games 
$249 pp dbl occ doorbuster price ends 3/1.  Add $20 after 3/1
$100 pp  deposit by 3/1 locks in doorbuster if paid in full by 6/1
LEARN MORE
****************************************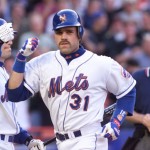 ♥ METS PIAZZA PACKAGE BASEBALL TRIP TO CITIFIELD 
September 4  – Mets vs Nationals  Tickets on sale now
Piazza Package includes Jersey and Field Level Seats
$120 Doorbuster price ends 5/1   Add $10 after 5/1
$50 pp deposit before 5/1 locks in doorbuster price.
LEARN MORE

****************************************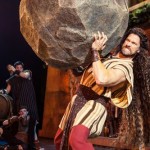 SAMSON/AMISH FARMLAND JOURNEY– 2 DAYS/1 NIGHT
September 15-16 – Sponsored by the Mamakating Seniors
Tickets for Mamakating Seniors/Friends ONLY
Includes Sight & Sound's Production of SAMSON 
Guided Amish Farmland Tour
Authentic Amish Meal at Good 'N Plenty Restaurant
LEARN MORE
****************************************
HELP CD TRIPS GIVE BACK TO THE COMMUNITY


ONGOING TOURS
PARK, DINE & RIDE TO BETHEL WOODS FROM ROCK HILL – LEARN MORE
****************************************************
BREW TOURS – 4 HOUR GROUP TOURS FOR ALL OCCASIONS – LEARN MORE
*****************************************************
♥ CLICK HERE to find out what the heart means?
RETURN TO TOP OF PAGE