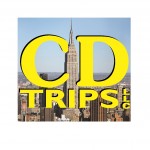 CD Trips
Your Common Denominator
for organized, hassle free &
FUN trips
that give back to the community!
Upcoming Events-Make your reservations NOW!


2016 PARK DINE & RIDE TO BETHEL WOODS
FROM ROCK HILL TO EVERY 2016 PAVILION CONCERT  LEARN MORE
HOW ABOUT SOME FOOTBALL (COMING SOON!)
9/18 GIANTS VS SAINTS    LEARN MORE
10/2  JETS VS SEAHAWKS  LEARN MORE
SCROLL DOWN FOR MORE DETAILS ON ALL THE
FUN PLACES YOU CAN GO WITH CD TRIPS
BOOK NOW AND SAVE $$$
CLICK HERE FOR OUR LATEST NEWSLETTER 
WE MAKE IT EASY!

♥ CLICK HERE to find out what the heart means?
SCROLL DOWN TO VIEW ALL OF OUR UPCOMING TRIPS!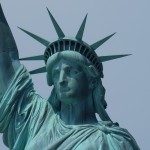 STATUE OF LIBERTY & ELLIS ISLAND EXCURSION
July 31 – Tickets on sale now!
ONLY $78 pp
Includes pedestal ticket to Statue of Liberty 
A benefit trip for the Greater Liberty Chamber of Commerce
Treat the entire family!
LEARN MORE
****************************************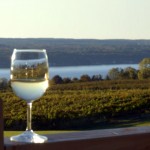 ♥ SENECA LAKE WINE TOUR
June 4 – Only a few tickets left
Tastings and Tour at 4 Wineries
Lunch at Seneca Harbor Station
Complimentary Tasting Glass
LEARN MORE
****************************************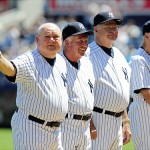 4TH ANNUAL BARRY FOSTER OLD TIMER'S DAY YANKEE BASEBALL TRIP
June 12 – Yankees vs Tigers   Only 14 seats left
Benefits the Barry Foster Memorial Fund.
Includes Old Timer's Day Ceremony & Game
$109 Earlybird price ends at 11:59:59 PM on 5/1
$50 pp deposit before 5/1 locks in earlybird price.  Add $10 after 5/1
 LEARN MORE
****************************************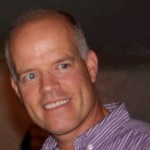 2nd ANNUAL ROBERT VAN ETTEN JR YANKEE BASEBALL TRIP
July 16 – YANKEES VS RED SOX  Tickets on sale now! 
Benefits the Robert Van Etten Jr. Scholarship Fund
$109 pp Adults   $94 pp Youth under 18
These earlybird  prices end at 11:59:59 PM on 5/1
$50 pp deposit before 5/1 locks in earlybird price.  Add $10 after 5/1
LEARN MORE
****************************************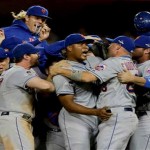 INAUGURAL PETER CAHALAN METS BASEBALL TRIP
July 28 – Mets vs Rockies   Tickets on sale now!
Benefits the Peter H Cahalan Scholarship Fund.
Includes Field Reserved Seats w/access to Acela & Promenade Clubs
$99 pp Doorbuster price ends at 11:59:59 PM on 7/1
Add $10 after 7/1
 LEARN MORE
****************************************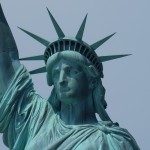 STATUE OF LIBERTY & ELLIS ISLAND EXCURSION
July 31 – Tickets on sale now!
ONLY $78 pp
Includes pedestal ticket to Statue of Liberty 
A benefit trip for the Greater Liberty Chamber of Commerce
Treat the entire family!
LEARN MORE
****************************************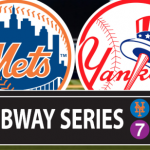 NYC SUBWAY SERIES EXCURSION – 2 DAYS/1 NIGHT
August 2-3 – TICKETS ON SALE NOW – AWESOME DEAL!
ONLY $283 pp dbl occ
Accommodations Laguardia Plaza Hotel.
Two Yankees vs Mets Games
LEARN MORE
****************************************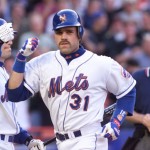 ♥ METS PIAZZA PACKAGE BASEBALL TRIP TO CITIFIELD 
September 4  – Mets vs Nationals  Tickets on sale now
$130 Earlybird price ends 7/1
Piazza Package includes Jersey and Field Reserved Seats (Sect 135)
LEARN MORE

****************************************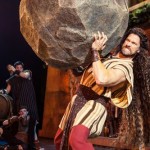 SAMSON/AMISH FARMLAND JOURNEY– 2 DAYS/1 NIGHT
September 15-16 – Sponsored by the Mamakating Seniors
Tickets for Mamakating Seniors/Friends ONLY
Includes Sight & Sound's Production of SAMSON 
Guided Amish Farmland Tour
Authentic Amish Meal at Good 'N Plenty Restaurant
LEARN MORE
****************************************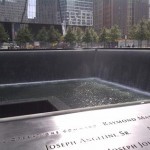 911 FOR THE WORLD TRIP TO NYC
September 17 – Tickets on sale now!
3 Great Packages starting at $79 pp
Options include GA ticket to 9-11 Museum (Package A) Guided Tour (Package B) or One World Observatory instead of 9-11 Museum (Package C)
All package include visiting NYC High Line & Chelsea Market
A benefit trip for Operation Endeavor – 911 for the World
LEARN MORE
****************************************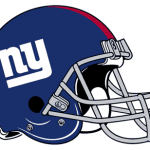 ♥ NEW ORLEANS SAINTS VS NY GIANTS FOOTBALL TRIP TO METLIFE STADIUM
September 18   Ticket go on sale soon!
$199 pp  300 Concourse Level Tickets Section 350
Package includes R/T Motorcoach, Ticket to game, Snack Pack, Bus Driver Tip
CD Trips Tailgate Party (Menu TBD)
LEARN MORE
****************************************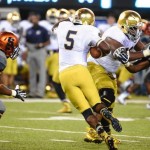 ♥ NOTRE DAME VS SYRACUSE FOOTBALL TRIP TO METLIFE STADIUM
October 1   Ticket on sale now!
2 pricing/seating levels – $130 pp/$150 pp Doorbuster prices end 7/1
Package includes R/T Motorcoach, 300 Concourse Level Ticket, Snack Pack, Bus Driver Tip
CD Trips Tailgate Party (Menu TBD)
LEARN MORE
****************************************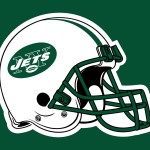 ♥ SEATTLE SEAHAWKS VS NY JETS FOOTBALL TRIP TO METLIFE STADIUM
October 2, 2016  Ticket go on sale soon!
2 Seating/Pricing Levels
$135 pp  300 Concourse Level Section 350
$215 pp  100 Level Section 106
Package includes R/T Motorcoach, Ticket to game, Snack Pack, Bus Driver Tip
CD Trips Tailgate Party (Menu TBD)
LEARN MORE
****************************************
HELP CD TRIPS GIVE BACK TO THE COMMUNITY


ONGOING TOURS
PARK, DINE & RIDE TO BETHEL WOODS FROM ROCK HILL – LEARN MORE
****************************************************
BREW TOURS – 4 HOUR GROUP TOURS FOR ALL OCCASIONS – LEARN MORE
*****************************************************
♥ CLICK HERE to find out what the heart means?
RETURN TO TOP OF PAGE